---

---
Domestic Airplain Tickets, Trekking Permit
Domestic Plane ticket fare (2013) for:
- Kathmandu to Pokhara US$ 95
- Pokhara to Kathmandu US$ 95
- Kathmandu to Lukla US$ 140
- Pokhara to Jomson US$ 94
- Everest Mountain flight ticket US$ 180

Domestic Airport Charge 200 NPR
Access to Pokhara
Pokhara is situated 200 kilometers west from Kathmandu and is well connected by road and also by air. Pokhara can be reached in 7-8 hours via bus and just 30 minutes by Airplane from Kathmandu. And it is also connected with Indo-Nepal border. There are daily bus services fromPokhara to the Indian border of Kakarvitta in the east, Birgunj-Raxaul, Biratnagar-Jogbani and Bhairahawa-Sunauli in the middle part, Nepalgunj and Mahendra Nagar in the west.
If you overstay your visa, You have to get a visa-extension (US$ 30)
Sooner or later, if you spend enought time in Pokhara or on trekking you will need to get your visa renewed. Visa office is open 10:30am - 3:00 closed Saturdays. Visa is $30 per 15 days. You will need photos and about one hours of time.
Trekking Permit:

For your trekking in the Annapurna Region you will need a trekking permit (ACAP) and a TIMS Card.
ACAP = Annapurna Conservation Area Project, entry permit 2200 NPR.
TIMS Card = Trekkers' Information Management System US $20 payable in NPR.
The main trekking permit office in Pokhara is also the tourism office of Pokhara.

There is a second ACAP (Annapurana Sancturary) trekking permit office in Ghauri Ghat, that will be a good option that is less busy.

Office opens at 10am-4pm (closed Saturadays)

You can get your trekking permit completed in about 15-30 minutes if there is not rush of people.

You will need 2 photos, there are many photo services at the trekking office.

The ACAP and TIMS permits costs 2200 NPR and $20 USD respectively. Total 3700 NPR.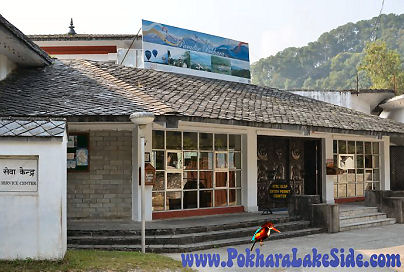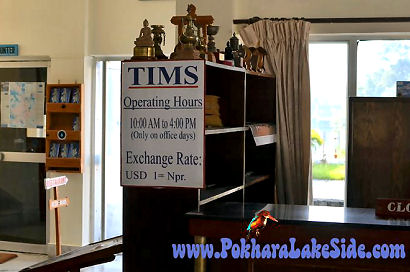 Registrations Card for Muktinath und Trekking Permit for Upper Mustang Valley 2008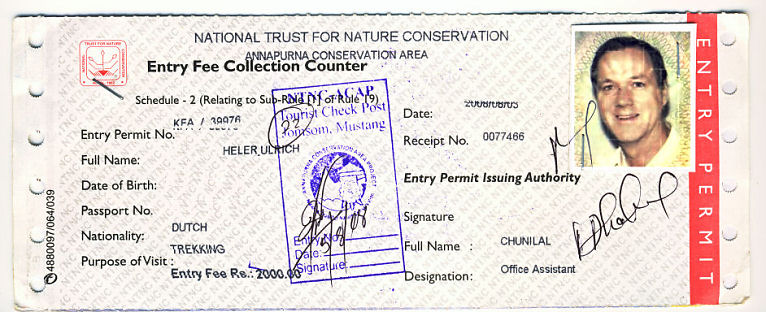 Registrations Card and Trekking Permit for for Annapurna Circuit 2013